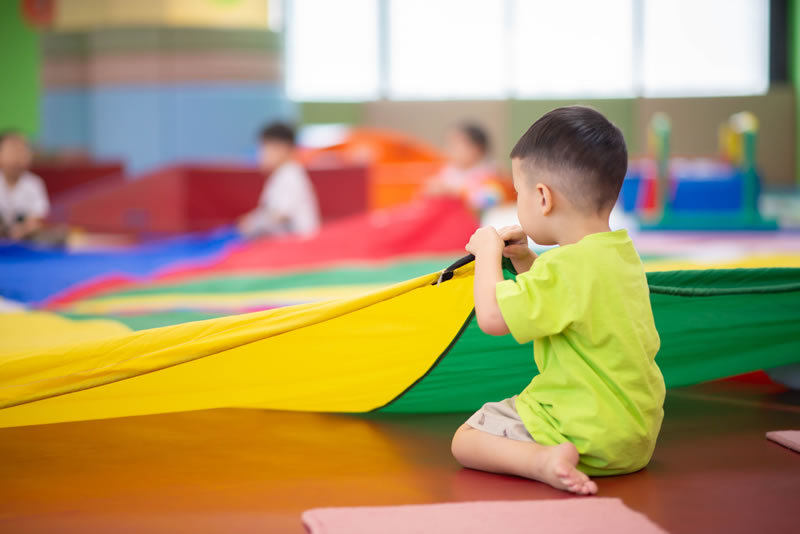 We have Pre school gym classes available for your under-fives in our Hastings based facility. The Pre-school classes are structured classes for under-fives with qualified coaches but without the parents (parents must remain on the premises, and can watch from a viewing area).
The Pre School Gym class programmes are planned to provide an interesting collection of activities all designed to develop the children's physical, mental and social skills of under-fives. The children have the full use of the gym to explore and, most importantly, to have fun.
These classes progress to a transition class, preparing the children to join the general gymnastics classes once they attend full time school.
These Classes are available
Monday & Tuesday 1:30pm – 2:15pm
Wednesday 9:30am – 10:15am
Thursday 11:00am – 11:45am
Friday 9.30am – 10.15am